Home
SPECIAL CLOSING MAY 5
The Museum will be closed to the public on Monday, May 5, 2014. The Libraries will also be closed to outside visitors on May 5, though we will be here for our Met colleagues. 
JSTOR Books
Watson Library now provides access to a subset of ebooks available on the JSTOR platform. Covering the areas of art history, archaeology, and architecture, the ebook titles are full-text searchable as well as cross-searchable with JSTOR journal content. Some of the publishers represented in this collection include Yale University Press, University of California Press, University of Pennsylvania Press, University of Texas Press, Hong Kong University Press, McGill-Queens University Press, and INSTAP (Institute for Aegean Prehistory) Academic Press.
Since the ebooks are integrated within the existing JSTOR interface, you can search for them in the same way that you would search for journals, using either the basic or advanced search function. You can read the ebooks online, as well as download and print individual chapters as PDFs. Individual ebook titles have been added to Watsonline and can thus be discovered through Watsonline searches as well. Museum staff and volunteers can also access these ebook titles remotely.
To see a complete list of ebooks in our JSTOR collection, run a title search for "JSTOR books" in Watsonline, or go to http://library.metmuseum.org/search/tJSTOR+Books. New titles will be added to our subset of ebooks each month.
For questions about JSTOR Books, please contact the Reference Desk at x2225, or email watson.library@metmuseum.org.
Saturday Hours in Watson Library
To meet the increasing demand for access to our collections and resources, the Thomas J. Watson Library is pleased to announce that we will extend our Saturday hours until 5:00 p.m., beginning on January 4, 2013. The Library will be open from 10:00 a.m. – 5:00 p.m. on Saturdays. Books will be paged until 1:30 p.m. and reference service will be available until 2:00 p.m.
New Classes for Museum Volunteers
We are pleased to announce our classes for the coming months.  All Museum volunteers are welcome to register.
The resources included in these classes are available remotely from home as well as within the Museum.
Please click here for additional information, including class descriptions and signup forms.
Vitrine Displays
Art Deco Publications 1910-1948

A selection of art deco titles recently purchased with funds provided by Friends of Thomas J. Watson Library.  The library recently purchased a selection of international art deco material published between 1910-1948.  The art deco titles include rare exhibition catalogs, monographs, periodicals and trade catalogs in various areas of decorative design including furniture, industrial design, jewelry and ceramics; fashion, silks, textiles and wallpaper.  Other subjects include ornamental motifs, wrought iron, elevators, tiles, lighting, typography, cruise ships and automobiles.

Photo credit: Une ambassade française organisée par la Société des artistes décorateurs (Paris: Éditions d'art Charles Moreau, 1925); Plate 8, lacquered smoking room by Jean Dunand.

For a list of recent Art Deco materials, please see: Art Deco Publications 1910-1948.

Current Vitrine Displays

A selection of decorated Czech bindings purchased with funds from the Friends of Thomas J. Watson Library.

This slideshow requires JavaScript.

Published in Prague in the late nineteenth and early twentieth centuries by J. Otto v Praze, the designs fall into three categories: botanicals, ornament and figurative portraits.  All books are cloth-stamped and accented with gold or silver stamping.

Jan Otto was a prolific publisher of Czech books in a wide area including popular novels, philosophy, magazines and dictionaries.  The books presented here are works of classic modern fiction including novels by Balzac and Flaubert.
Online Instructional Videos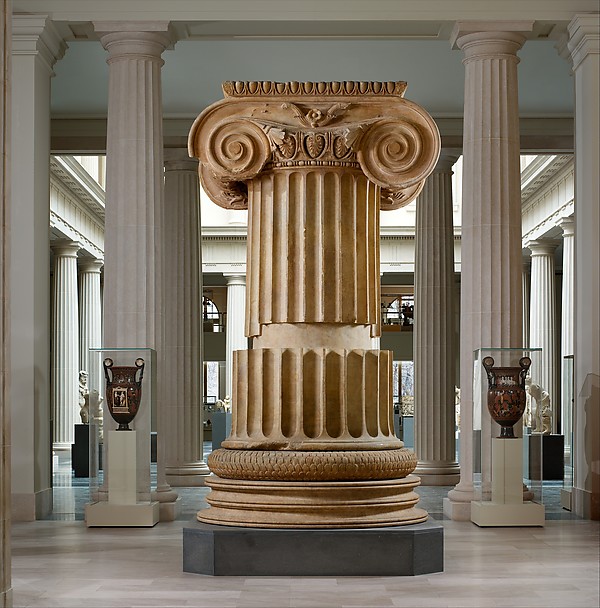 Watson Library has created a series of brief videos that illustrate various library functions and procedures. Click on any of the following links to get started, or view the complete list of instructional videos here.
Featured Digital Collection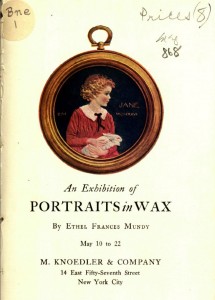 Knoedler and Company Exhibition Catalogs Knoedler & Company, established in the United States in 1857, was among the most important art dealers in New York City. Representing artists with an international scope, Knoedler's strength was in exhibiting and selling contemporary art. Following our successful collaboration with the Frick Art Reference Library on the Macbeth Gallery Exhibition Catalogs project, we worked with the Arcade libraries (Frick Art Reference Library, Brooklyn Museum Libraries and Archives, and the Museum of Modern Art Library) and Knoedler & Company to identify exhibition catalogs, pamphlets, and checklists in our collections to create a series that is as complete as possible.