Home
On Monday, December 16, Watson Library Reading Room will close at 1:00 pm and both Watson and Nolen Libraries will close entirely at 4:00 pm.
Featured Digital Collection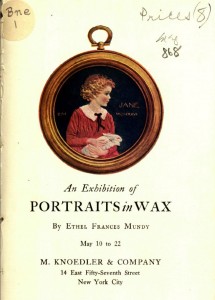 Knoedler and Company Exhibition Catalogs
Knoedler & Company, established in the United States in 1857, was among the most important art dealers in New York City. Representing artists with an international scope, Knoedler's strength was in exhibiting and selling contemporary art.
Following our successful collaboration with the Frick Art Reference Library on the Macbeth Gallery Exhibition Catalogs project, we worked with the Arcade libraries (Frick Art Reference Library, Brooklyn Museum Libraries and Archives, and the Museum of Modern Art Library) and Knoedler & Company to identify exhibition catalogs, pamphlets, and checklists in our collections to create a series that is as complete as possible.
Current Vitrine Displays

Poems
Daskam, Josephine
New York: Charles Scribner's & Sons, 1913
Designer: Emma Redington Lee Thayer (1874-1973) for the Decorative Designers (signed "DD" on front cover)

The Circle
Thurston, Katherine Cecil
New York: Dodd, Mead and Co., 1903
Illustrator: Reginald B. Birch
Designer: Thomas Watson Ball (1863-1934)

The Love Letters of the King: Or, The Life Romantic
Gallienne, Richard Le
Boston: Little, Brown and Company, 1901
Designer: The Decorative Designers

In these cover designs, textured gold and symmetrical repeating patterns demonstrate key characteristics of American publishers' bindings from the late nineteenth century to the 1930s.  Lee Thayer's binding (above left) displays textured stamping with matte and bright gold leaves and flowers.  "Love Letters" (right)—also by the Decorative Designers firm—bears an art nouveau-inspired, gold-stamped binding on green cloth.  Thomas Watson Ball, known for his Pointillist and Impressionist styles, designed the geometric, cover (center) of interlocking circles on cream cloth stamped with red, orange, and green.

Flower-o'-the-Corn
Crockett, Samuel Rutherford
New York: McClure Phillips and Company, 1903
Designer: Frederick Lowenheim (1870-1929), signed "FL" on front cover.

Ambulancing on the French Front
Coyle, Edward R.
New York: Britton Publishing Co., 1918

The Real Latin Quarter
Smith, Frank Berkeley
New York: Funk & Wagnalls, 1901
Designer:  F. Berkeley Smith (1869-1931), signed "BS" on front cover.

As cover design budgets tightened in the late nineteenth and early twentieth centuries, American publishers improvised, employing innovative techniques on dye-stamped covers.  The bindings above illustrate these popular, colorful methods, which served economic as well as aesthetic purposes. The designs at far left and far right incorporate the bookcloth as part of the color palette.  The limited palette, four colors each, distributed throughout the cover, contributes to the balanced, striking design. At far right, designers applied a split fountain technique, using multiple inks on one stamping die, creating a dynamic color gradient.

Dot zero

Dot zero


New York: Dot Zero, Inc., 1966–68

Magazine of contemporary design featuring essays on graphic communications, corporate identity, architecture, and film.  Issue no. 4 (shown) focuses on The International and Universal Exposition of 1967.

Form

Form


Cambridge, England: Form Magazine, 1966–9

Quarterly magazine, emphasizing abstraction and concrete poetry. Notable contributions include essays on the art of Marcel Breurer, Robert Indiana and Laszlo Moholy Nagy; and essays written by Theo van Doesburg and Hans Richter.  Issues include a recommendation section on "Great Little Magazines" of international interest, complete with author index and local holdings information.
Online Instructional Videos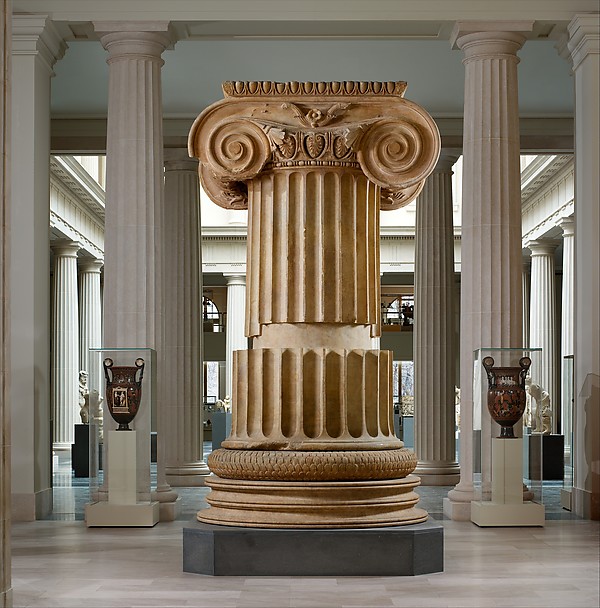 Watson Library has created a series of brief videos that illustrate various library functions and procedures. Click on any of the following links to get started:
Library's Facebook Feed