Home
JSTOR Books
Watson Library now provides access to a subset of ebooks available on the JSTOR platform. Covering the areas of art history, archaeology, and architecture, the ebook titles are full-text searchable as well as cross-searchable with JSTOR journal content. Some of the publishers represented in this collection include Yale University Press, University of California Press, University of Pennsylvania Press, University of Texas Press, Hong Kong University Press, McGill-Queens University Press, and INSTAP (Institute for Aegean Prehistory) Academic Press.
Since the ebooks are integrated within the existing JSTOR interface, you can search for them in the same way that you would search for journals, using either the basic or advanced search function. You can read the ebooks online, as well as download and print individual chapters as PDFs. Individual ebook titles have been added to Watsonline and can thus be discovered through Watsonline searches as well. Museum staff and volunteers can also access these ebook titles remotely.
To see a complete list of ebooks in our JSTOR collection, run a title search for "JSTOR books" in Watsonline, or go to http://library.metmuseum.org/search/tJSTOR+Books. New titles will be added to our subset of ebooks each month.
For questions about JSTOR Books, please contact the Reference Desk at x2225, or email watson.library@metmuseum.org.
Saturday Hours in Watson Library
To meet the increasing demand for access to our collections and resources, the Thomas J. Watson Library is pleased to announce that we will extend our Saturday hours until 5:00 p.m., beginning on January 4, 2013. The Library will be open from 10:00 a.m. – 5:00 p.m. on Saturdays. Books will be paged until 1:30 p.m. and reference service will be available until 2:00 p.m.
New Classes for Museum Volunteers
We are pleased to announce our classes for the coming months.  All Museum volunteers are welcome to register.
The resources included in these classes are available remotely from home as well as within the Museum.
Please click here for additional information, including class descriptions and signup forms.
Online Instructional Videos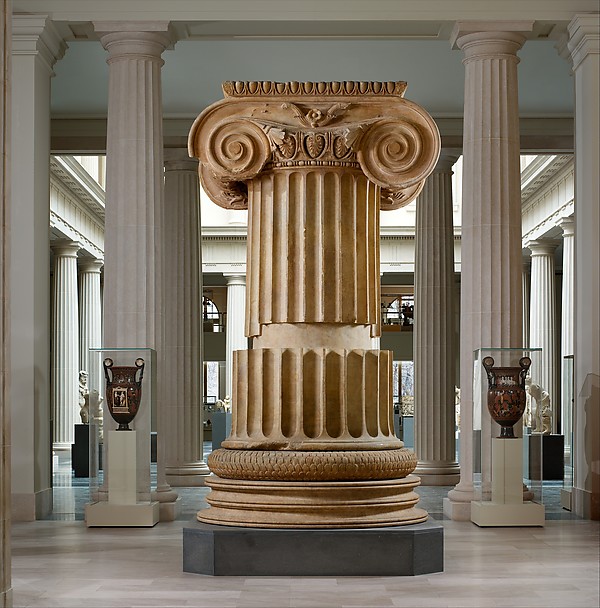 Watson Library has created a series of brief videos that illustrate various library functions and procedures. Click on any of the following links to get started, or view the complete list of instructional videos here.
Featured Digital Collection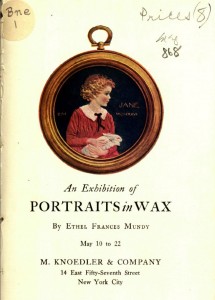 Knoedler and Company Exhibition Catalogs Knoedler & Company, established in the United States in 1857, was among the most important art dealers in New York City. Representing artists with an international scope, Knoedler's strength was in exhibiting and selling contemporary art. Following our successful collaboration with the Frick Art Reference Library on the Macbeth Gallery Exhibition Catalogs project, we worked with the Arcade libraries (Frick Art Reference Library, Brooklyn Museum Libraries and Archives, and the Museum of Modern Art Library) and Knoedler & Company to identify exhibition catalogs, pamphlets, and checklists in our collections to create a series that is as complete as possible.
Vitrine Displays
Current Vitrine Displays

Steinberger, Georg
Torten-Verzierungen: 78 moderne Vorlagen; eigene Entwürfe mit klaren Erläuterungen
Windsheim: Selbstverlag des Verfassers; Gesamtherstellung von E. Nister, Nürnberg, 1910
Illustrated guide to cake decoration, accentuated by forty chromolithograph plates. Primarily composed of floral cake top designs for festive occasions, this pattern book demonstrates the wide influence of the Jugendstil movement in early twentieth century Germany. Includes multiple sets of Art Nouveau characters as well as decorative border configurations.

King, Charles Henry
Artistic confectionery for table decoration
Arlington, New Jersey: C. H. King, 1890
A practical handbook for tabletop confectionery design and ornamental work. Primarily containing recipes and techniques, this book is highlighted by twenty-two lithographic plates of elaborate designs, including a meringue beehive, a two-foot-high Chinese pagoda, and a practice chart of decorative scrollwork. Also includes multiple advertisements for baking suppliers in lower Manhattan and New Jersey.

Perla del sud (Firm)
Perla del sud
Bahia Blanca, Argentina: N. & G. Pagano, 1911
Trade catalog of floor tiles manufactured by Argentinian company La Perla del Sud, founded by Italian immigrant brothers Nicolas and Gerardo Pagano. Featuring designs exhibited at the Turin International Exposition of 1911, this pattern book offers 133 color layouts.

"Kungsholm" Svenska Amerika Linien: Göteborg direkt New York och Canada
Göteborg: Svenska Amerika Linien, 1928
Advertising booklet for the Swedish liner, MS Kungsholm, launched in 1928. A fashionable transatlantic cruise ship, its interiors reflected Art Deco's popularity in maritime design. It includes ten color and eight black-and-white illustrations of interior spaces designed by Carl Bergsten, renderings of bas reliefs by Gustav Emil Sandberg, and sculptures by Ansgar Almqvists.

J. D. Salinger served as the vessel's Entertainment Director in 1941, and later conjured a vision of the ship in his 1947 short story, A Young Girl in 1941 with No Waist at All: "The only sound in the night came from the Havana harbor water slucking gently against the sides of the ship. Through the moon mist the Kungsholm could be seen, anchored sleepy and rich, just a few hundred feet aft.